Inter-Organization Shared Services (IOS²)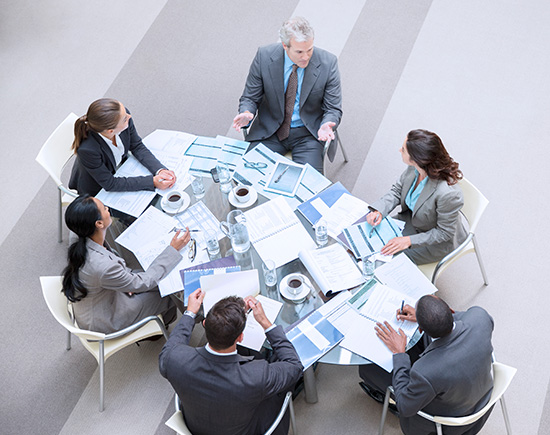 Current market forces require hospitals and health systems to pursue all means of cost savings without compromising quality; a radical reduction in the total cost of care is required to effectively compete in the changing market.
Development of Inter-Organizational Shared Services is becoming a 'go-to' strategy for achieving strategic cost improvements with key partners.
Hospitals and health systems are collaborating with others in their growing Strategic Regional Organizations (SROs) and working together to pursue high value shared service opportunities that achieve strategic cost improvements producing savings of 20% or greater for all parties."
Definition of Inter-Organization Shared Services Solution:
"A Separate Function Or Business Entity Formed And Controlled By Two Or More Sponsor Organizations With An Explicit Expectation To Produce Measurable Economic Value."
TRG is providing, through its strategic partners, the following:
TRG can help any group of two or more organizations explore the possibility of developing shared services capabilities. These initiatives could involve collective efforts relating to a wide variety of issues:
Regional Laboratory Initiative
Cooperative Energy Management
Corporate Training and Education
Population Health Infrastructure
Scarce HR Resource Pooling
Insurance Captive
AP Audit
Hospitalist Company
What We Do
TRG has conducted significant original research in and out of the healthcare industry and has developed an extensive list of potential shared services two or more organizations can develop to achieve substantial savings.

We conduct exploratory work to identify opportunities and facilitate a dialogue among groups with respect to the broad range of inter-organization shared services available.

We can assist organizations in developing full business plans for the areas that are consistent with our skill sets and for those areas beyond our expertise we serve as the core resource for our clients to find appropriate resources and manage the development and implementation.

We conduct significant original research in and out of the healthcare industry and have developed an extensive list of potential shared services two or more organizations can develop to achieve substantial savings.
The most obvious example of IOS2 in our industry is the development of national and regional GPOs. Other examples include:
Scarce HR Resource Pooling

Develop a temporary staffing company that assures the availability of scarce human resources.

Insurance Captive

Establish a captive insurance company that pools insurance risk among separate corporate entities to reduce total costs and reduce individual organizations' reserve requirements.

Staff Training and Development

Develop professional training programming that can be deployed across many organizations to achieve economies of scale and much greater quality.

Supplier Risk Sharing

Pursue a vendor/provider arrangement to share risk by using a product or sevice through which the vendor assumes an explicit portion of the risk.

Surgical Sterile Supply Company

Develop service for sterile processing of surgical instruments, custom surgical pack manufacturing and sterilization, etc.

Regional Laboratory Initiative

Realize savings for consolidation and integrating lab operations across two or more separate organizations.

Energy Management

Develop an energy management service company that provides, for example: energy audits, life cycle benefit analyses, technology strategies, recommend green energy solutions, etc.
Cooperative patient transportation system moving toward mobile medical care with multiple owners and distribution of capabilities across multiple states.

A joint venture between the Compass Group and Ascension Health serving as the industry's first combined acute care and senior care food service and support services provider.

Licensed a telemedicine technology platform and tele-ICU model that achieve significant improvements in ICU mortality. Manages the most tele-ICU programs in the United States.
RELATED WEBINAR
Inter-Organization Shared Services (IOS2) Webinar
A 'Go-To' Strategy for Achieving Strategic Cost Savings with Key Partners.